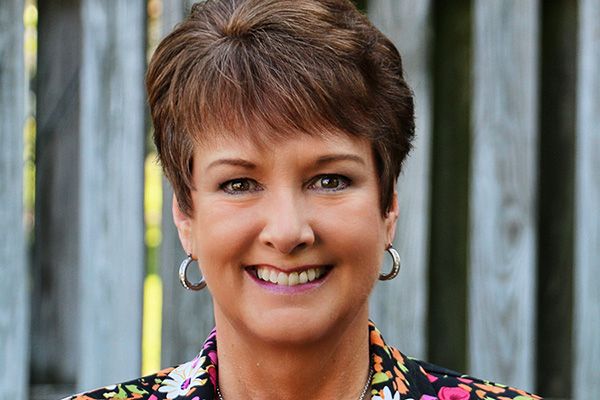 About
Kathi Bond, owner of CryoPlus, Inc. is on the Cryogenic Committee at ASM and is a member in ASM International in the Akron, Canton, and Cleveland Chapter. She is a member of the Cryogenic Society, NAWBO (National Association of Women Business Owners), AWMI (American Women in the Metal Industry), Women in Manufacturing, Wooster Area Chamber of Commerce, President of Orrville Lions Club, a Founding Lifetime Member of ATHENA International and a Board trustee at Goodwill Industries. Along with her many associations, Kathi received the Woman of Achievement award in 2008 in Wooster, the Woman of Achievement award in 2009 in Akron, "Lion of the Year" award in 2011 and is the 2012 ATHENA Award Recipient for Wayne County. CryoPlus Inc. is certified as a Women's Business Enterprise by WBENC (Women's Business Enterprise National Council).
Kathi Bond founded CryoPlus, Inc. in 1994 to provide cryogenic service to the woodworking, stamping, tool and die, shearing, slitting, welding, punching, musical, shooting and racing industries. The process of deep freezing metal parts makes the internal structure more uniform, durable and stronger. Cryo processing increases abrasive wear with one permanent treatment.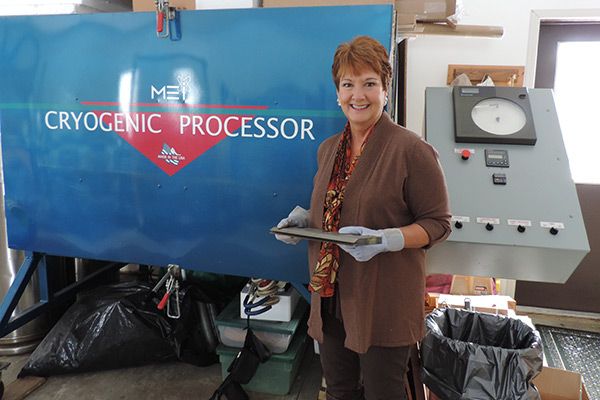 The Process
Cryogenic processing, the deep chilling of tool steel so that the molecular structure of the metal is brought to "cryogenic stillness'" in order to improve wear characteristics, is not a new technology. Today's dry process is computer controlled, using a prescribed schedule and maintained at -300F for a particular time before slowly returning the parts to room temperature. The dry process means the material is not exposed to any cryogenic liquids, eliminating the risk of thermal shock. The microprocessor is programmed according to size, weight and configuration of the parts being treated. It controls the flow of the liquid nitrogen into the chamber where the liquid is contained and the boil off vapor is spread throughout the chamber. Prior to the deep cryogenic step, many tool steels require a preconditioning step consisting of a short temper. Once the temperature reaches -300F the cryogenic process enters the "soak phase" which maintains this temperature for a period to allow for transformation on the molecular level. After being subjected to the deep freeze, the materials must be tempered to about +300F. This temperature varies for different materials, and the processing time varies for different material cross sections.