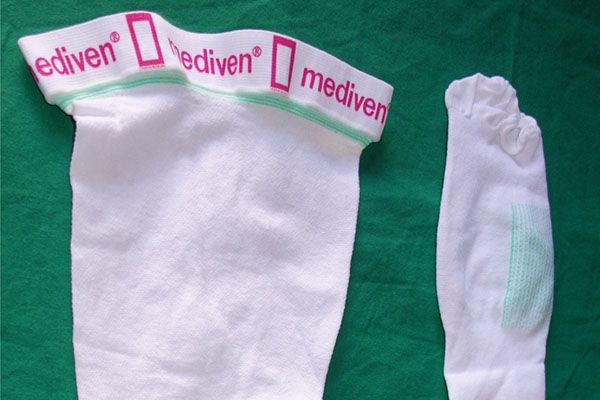 Anti-Embolism Stockings
A study was completed with Purdue on expensive Anti-Embolism Stockings Medical Grade. They improve circulation and valve function and relieve mild swelling in leg's, ankles and feet. They protect against deep vein thrombosis and prevent blood clots. The study found the elastic to be nearly 50% stronger after cryogenic treatment. This will prevent snagging and running of the elastic stockings.
To ease the financial burden for patients and their families, CryoPlus is offering to freeze these for every cancer patient in the State of Ohio for FREE. Circle City Cryogenics (317-440-9102) is offering to cryo treat them FREE in Indiana.
Write your full name on the back of the package with a permanent marker. Also include a prepaid return shipping label in the package.
If you have any questions, please feel free to call us 330-683-3375